Existing OriLink® and NEX·U·® Mobile unit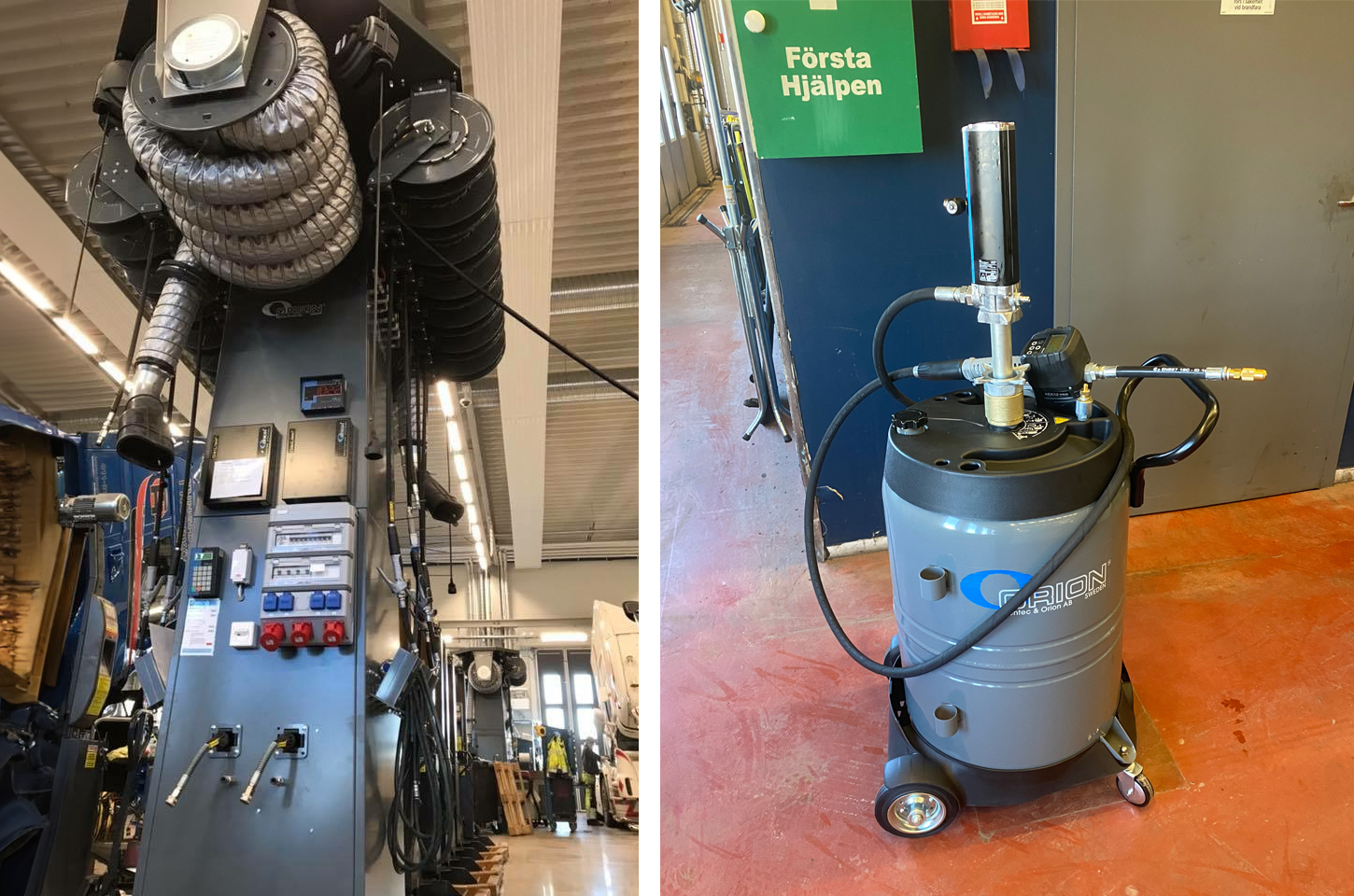 Arver Lastbilar in Örebro, Sweden has had a reliable, fixed OriLink® installation for many years. OriLink® monitors and controls the dispensing of lubricants at the workshop and enables filling of various lubricants in the vehicles, where it is directly linked to a work order and transferred automatically to the customer's invoicing system.

Thanks to the new NEX·U·® fluid monitoring system, the fluid monitoring system can be expanded with mobile units, giving mechanics greater freedom to more easily dispense lubricants in several different situations, while maintaining control over fluid consumption and that the correct volume is invoiced to the customer.


How it works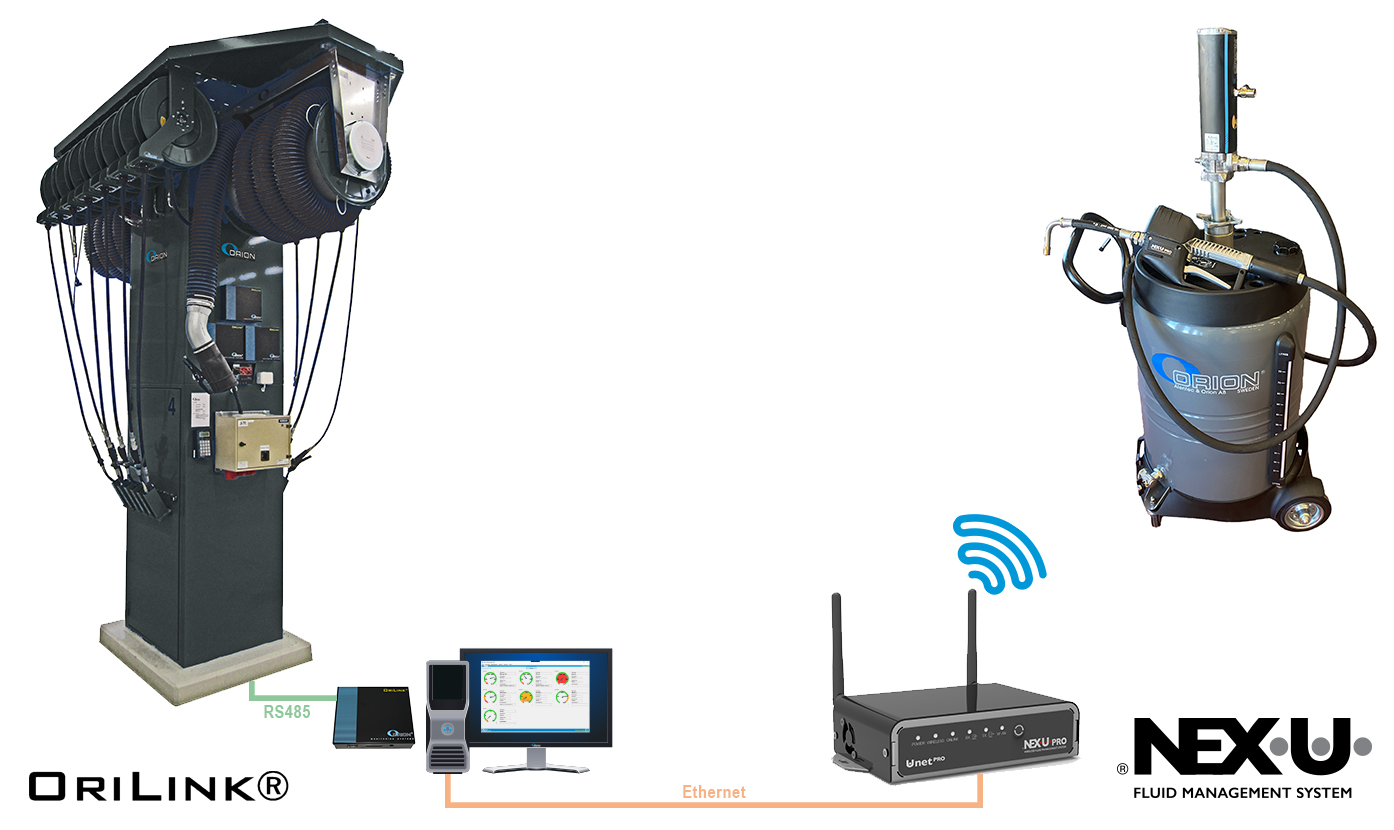 Description
OriLink® is a system based on fixed wired communication between its various modules. OriLink® is monitored by software running on a PC connected to the customer's network.

To connect the mobile device, a NEX·U·® U-net Pro is plugged into the same network. To carry out the actual dispensing, a NEX·U·® U-Link dispensing valve is used.

NEX·U·® U-link consists of a built-in volume meter, solenoid valve, display and keypad as well as the necessary parts to communicate wirelessly with NEX·U·® U-net Pro.

The dispensing process
When fluid is to be dispensed via the mobile device, the mechanic uses the standard OriLink® system, enters the PIN code, work order number and volume. Using OriLink® we have built a solution that in turn sends a request to NEX·U·® to dispense fluid.

Furthermore, when the mechanic is ready to perform the actual dispense, the U-Link handle is woken up from it's sleep state and on the display will appear the work order number and volume for the mechanic to approve or deny, and then dispensing will start.

When the requested volume is reached, U-Link automatically shuts off the flow of fluid and the dispensed volume is reported back to OriLink® and then on to the workshop's ERP/workshop planning system. The owner of the vehicle will then be invoiced for exactly the volume that is filled, no more and no less.
Learn more
Contact us if you want to know more about this solution.